Application of Vacuum Pump in Electric Breast Pump
How Electric Breast Pumps Work?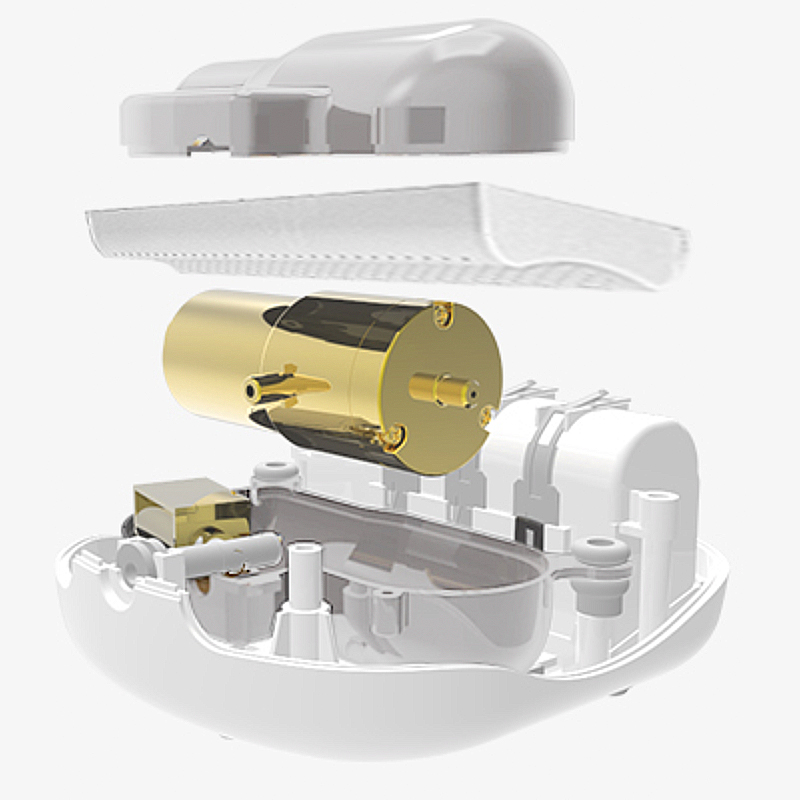 Product Description
Electric Breast pump mainly used in the simulation model of infant sucking breast milk ,Vaccum pump generates negative pressure.Due to the change of pressure -- "negative pressure" "ordinary pressure" cyclic change,To imulate a baby's "suction and release" breast milk sucking action.
In order to ensure that the breast pump can achieve the effect of quietness and lightness, the vacuum pump, as the core part of the breast pump, must meet the requirements of low noise, light weight, and high suction.
R

ated Voltage

DC3V

DC3.7V

DC4.5V

DC6V

DC12V

Rate

d Current

≤600mA

≤500mA




≤400mA




≤300mA




≤150mA




Power

1.8W

1.8W




1.8W




1.8W




1.8W




Input and output diameter

4.3mm

4.3mm




4.3mm




4.3mm




4.3mm




Flow Rate

1.0-3.5L/min

1.0-3.5L/min




1.0-3.5L/min




1.0-3.5L/min




1.0-3.5L/min




Max Vacuum

≤-60Kpa(-450mmHg)

Nois

e

≤65db(30cm away)

Lifetime

≥500hours(Continously)

Weight

60g
Exploded view of the structure of the vacuum pump in the breast pump